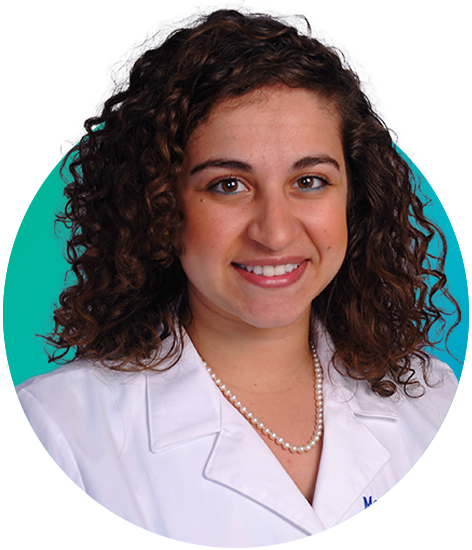 Dr. Marian Khalil
Dr. Marian Khalil was raised in Cairo, Egypt where she graduated from Ain Shams University with a B.D.S degree in dentistry in 2013, after which she completed a one-year hospital internship in dental medicine.

After moving to the United States, Dr. Khalil completed a two-year General Practice residency program at St. Elizabeth's Hospital-Mercy Health in Youngstown, OH from 2016 to 2018. Her second year of hospital training at a level one trauma center was focused primarily on excelling in advanced oral surgical procedures, implant dentistry, and Oral Oncology Research.

Following her belief in giving back to the community, Dr. Khalil provides much-needed care to under-privileged communities while broadening awareness of public health issues.

As dentistry is a constantly evolving profession, Dr. Khalil is a firm believer in continuing education and updating technology. She routinely commits herself to extended education above and beyond the standard requirements so that she can stay abreast of all the latest technology available in her field. Dr. Khalil is currently working towards her AGD Fellowship.

Dr. Khalil is active within numerous professional organizations such as the American Dental Association (ADA), American Dental Education Association (ADEA), Florida Dental Association (FDA), West Coast District Dental Association (WCDDA), and Academy of General Dentistry (AGD). In her free time, she enjoys playing the piano and guitar, ping-pong, traveling, and spending time with friends and family.