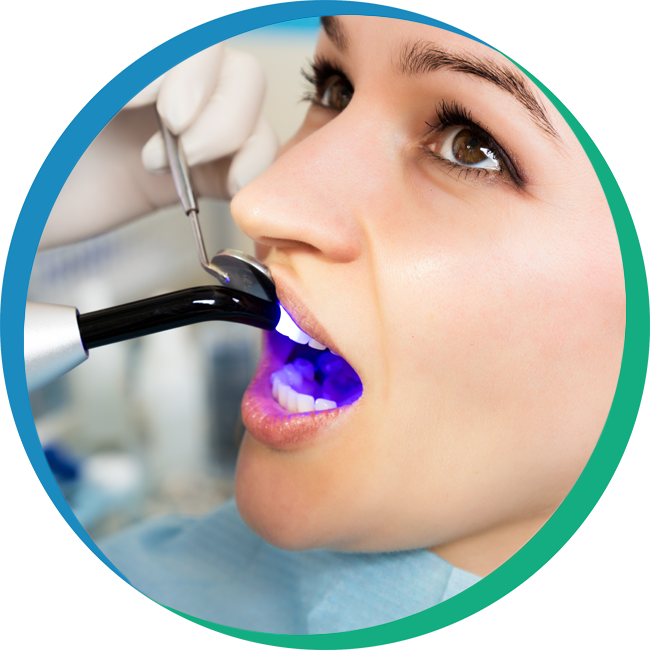 Bonded restorations are composed of tooth-colored materials that are bonded to teeth. These restorations help strengthen the remaining tooth structure and reduce the possibility of future breakage or fractures. Bonded restorations' natural tooth color and durability make them desirable for correcting various tooth imperfections. At Dr. Nick's White & Healthy Dentistry in Tampa, Florida, we provide these customized restorations to help our patients regain their smiles that look refreshed and complete.
What Are the Benefits of Bonded Restorations?
There are several benefits associated with bonded restorations, including minimal removal of tooth structure, providing a natural tooth-like appearance, adhering firmly and securely to the tooth structure and avoiding the need for more extensive restorations.
Types of Bonded Restorations
Composite fillings or tooth-colored fillings can repair minor imperfections of a tooth. They are unique fillings made of a tooth-colored, biocompatible composite resin material that bonds to the tooth and strengthens damaged areas by sealing them. Composite fillings can be matched to fit your smile best and are a popular restorative and cosmetic dentistry technique.
Porcelain veneers are ultra-thin coverings attached to the top of your natural teeth to restore their appearance. Veneers are custom-made to match your existing teeth's size, shape, length, and color for a natural solution to your smile imperfections.
As the porcelain veneers have the light-reflecting properties that natural teeth do, they are highly stain-resistant, allowing you to enjoy your favorite foods and drinks. Veneers will completely refurbish your smile and help you achieve natural-looking results.
Porcelain dental crowns can reinstate the strength and function of your tooth, as well as renovate its appearance. Many of our patients have decided to have a porcelain crown for various reasons, including to save a compromised tooth, restore a fractured cracked or chipped tooth, reinforce a tooth that has undergone a root canal procedure, enhance the appearance of misshapen teeth and many more.
Cosmetic porcelain bridges are designed from natural, tooth-colored materials. A gap between your teeth can be detrimental to your oral health, as it can cause your teeth to move, resulting in a change in your bite that could be painful.
Dental implants are durable replacements for your lost teeth. They are composed of titanium metal posts that act like natural tooth roots. The implants are covered with tooth-colored dental restorations like crowns.
If you want to know more about bonded restorations, visit us at Dr. Nick's White & Healthy Dentistry, at 4010 W. State Street, Tampa, FL 33609, or call us at  (813) 445-7162 and schedule an appointment.