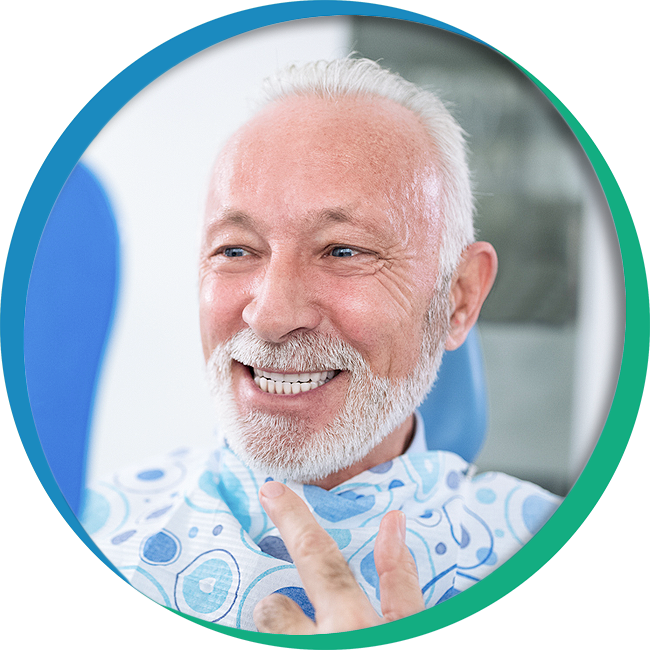 Missing teeth can make you avoid smiling and affect your overall oral health. At Dr. Nick's White & Healthy Dentistry in Florida, we have several treatment options to help repair your smile and dental bridges are one of these options.
What Is a Dental Bridge?
A dental bridge is a cost-effective treatment option to replace missing teeth. There are different kinds of bridges, each designed for particular situations. We will explain your replacement options during your consultation and design a treatment plan that reinstates your smile and gives enhanced stability for all of your teeth.
Types of Bridges
 If the teeth adjoining your missing tooth are intact, Dr. Nicholas M. Kavouklis may recommend a traditional bridge to restore your teeth. They are secured to dental crowns placed on both sides of the space where the missing tooth used to be so that the row looks perfect.
 These bridges are supported only from one side. And since they have less support, they are usually used for the front teeth rather than molars. 
Implant-Supported Bridges
A dental implant provides support to a fixed bridge. It helps prevent additional bone loss in the jaw. A single implant can secure two or more replacement teeth.
Bonded bridges are composed of a natural-looking prosthetic tooth with wings that are clasped to the adjacent teeth. These wings can be color-shaded to blend in with surrounding dental structures before bonding to adjacent teeth. 
Benefits of Dental Bridges
The benefits of dental bridges include, in that they stay solidly in place and make it easy for you to enjoy your food and conversations, instead of worrying about your teeth coming loose. As fixed bridges are customized for your dental condition, they help spread the force evenly when you bite down. They can be shaped, colored, and positioned to resemble the replacement teeth.  Dental bridges  anchored by dental implants provide stimulation, which can keep your jawbone strong and healthy.
The Dental Bridge Process
Before Dr. Nicholas M. Kavouklis recommends treatment, he will evaluate your general oral health by carefully examining your teeth and taking X-rays. If you are found suitable for dental bridges, we will prepare the adjoining teeth for the procedure and take impressions of your mouth. The impressions will be utilized to fabricate a natural, looking dental bridge. While the permanent bridge is being made, a temporary one will be placed to replace your missing tooth in the meantime.
When the fabrication of the bridge is completed, we will make sure it perfectly fits and make some adjustments if needed. Then we will secure the bridge and you will be ready to eat, smile, and speak with confidence.
If you think a fixed bridge can restore your smile, visit our office, Dr. Nick's White & Healthy Dentistry, at 4010 W. State Street, Tampa, FL 33609, or call at (813) 445-7162 and schedule an appointment.