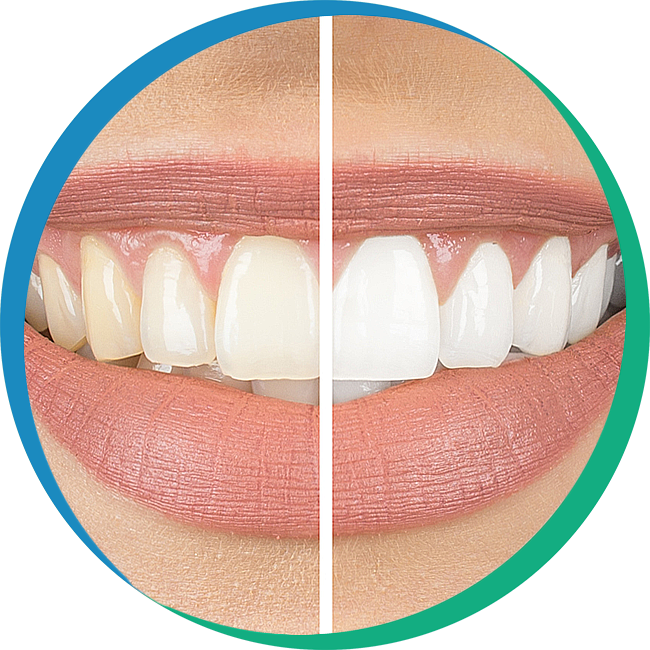 With Dr. Nick's White & Healthy Whitening System, you will get a brilliant white smile, permanently! Dr. Nick will make molds of your teeth so you can have your own unique, ultra-comfortable Dr. Nick's White & Healthy teeth whitening trays. Then, you will have a simple visit in the dental office, followed by wearing the trays for two weeks at home while you sleep. Dr. Nick's White & Healthy teeth whitening process is completed with a final visit in the dental office.
Options of Teeth Whitening
In-Office Teeth Whitening
You can book an appointment with our dentist and opt for professional teeth whitening. Under this procedure, our dentist uses a relatively high-concentration peroxide gel to your teeth and leaves it for 20-25 minutes. The procedure requires only one sitting, but if your staining is too stubborn, you may require multiple sessions to achieve white teeth. It is the simplest method for whitening your teeth and the most affordable one as well. 
Professionally Dispensed Kits
You may have a word with our dentist and take home the professionally fabricated take-home whitening kits to produce the best results over a long period. The kit contains peroxide gel in lower concentrations, which you have to use as per the recommendation of our dentist.