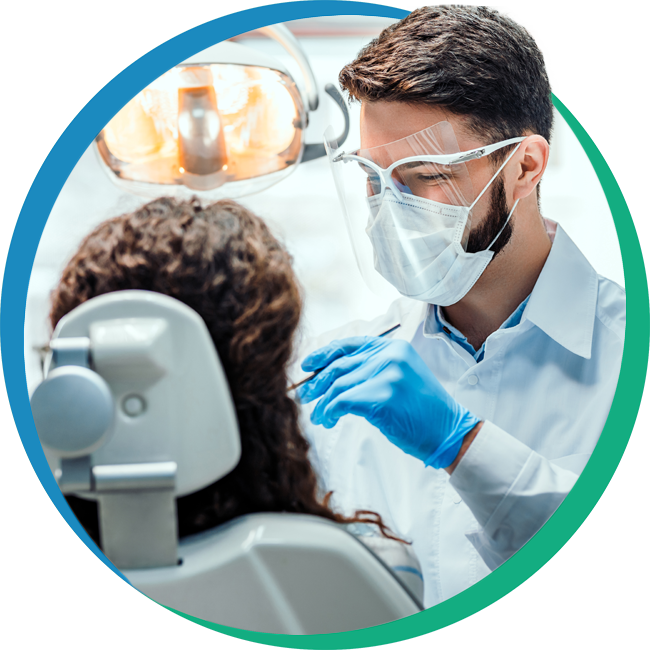 Comprehensive dental examinations are necessary for ascertaining potential problems that have yet to show any symptoms. At Dr. Nick's White & Healthy Dentistry in Tampa, Florida, we perform a comprehensive exam for our new patients so that we can identify any issues that can adversely impact your quality of life.
How Often Would You Need a Comprehensive Dental Exam?
It's vital to get a comprehensive exam during your first appointment with a new dental provider. It's also ideal to have an exam done if you have been facing major health issues since your last dental work. We will want to be updated about your current dental condition since it could impact your oral health and treatment plan.
What to Expect During Dental Exams?
A comprehensive exam includes several steps intended to identify specific issues, including:
Our dentist, Dr. Nicholas M. Kavouklis, will examine your teeth for signs of decay during the oral examination. In addition, we will assess the condition of previous restorations, including crowns, fillings, bridges, or dental implants. If we discover any conditions, we will make appropriate recommendations on how best to rectify the situation.
We will scrutinize your gums and the bone around your teeth for any symptoms of gum disease. Our dentist will perform tests using a periodontal probe, a tiny measuring stick that can evaluate the pocket depth. A healthy pocket depth could measure anywhere between one to three millimeters. But deeper measures can indicate pockets of infection that need treatment.
Dr. Nicholas M. Kavouklis will take dental X-rays to look for cavities, decay, tumors, cysts, bone loss, and other possible issues. X-rays will allow us to pinpoint tooth and root positions so that we can observe changes over time. X-rays also assist our visual exam so we can better explain conditions and treatment options to patients.
Since oral cancer can go undetected for years before any noticeable symptoms arise, early detection is vital to promoting positive outcomes. With this in mind, we will thoroughly check your oral tissue for any lesions, lumps, or discolorations, which could be an indication of oral cancer. The exam will include your mouth, gums, tongue, lips, and neck. If we suspect a potential issue, we may recommend a biopsy to evaluate any suspicious tissues for cancer cells.
Interested in a Comprehensive Exam?
We are dedicated to delivering the best oral health care available. The initial visit allows us to develop a blueprint for measuring your oral health. If we observe any changes during our relationship with you, we can advise you of our observations to develop an effective treatment plan.
Dr. Nicholas M. Kavouklis can help provide solutions that will improve your oral health while transforming your smile. Visit us at Dr. Nick's White & Healthy Dentistry at 4010 W. State Street, Tampa, FL 33609, or call (813) 445-7162 and schedule an appointment.