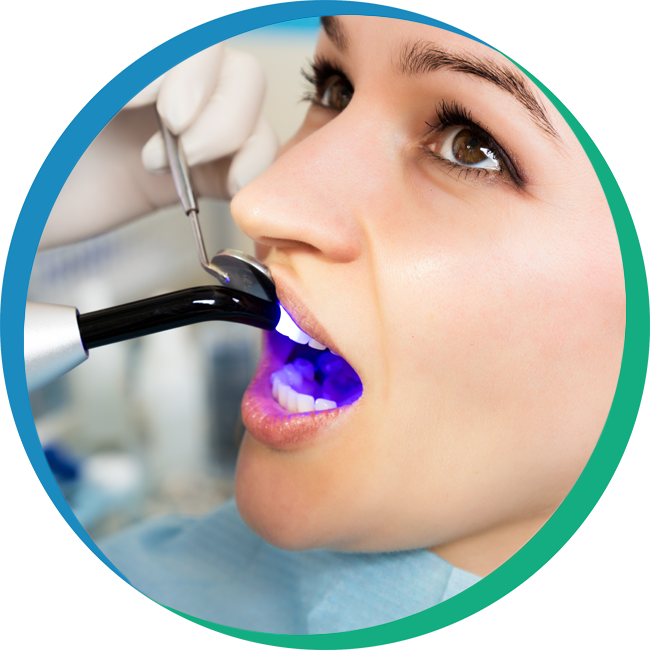 Dental bondings are restorative procedures that can help correct gaps, chips, cracked and misshapen teeth. Regardless of the tooth damage, dental bondings can quickly and efficiently rectify them to deliver you an attractive and flawless smile. At Dr. Nick's White & Healthy Dentistry in Tampa, Florida, we specialize in using dental bonding to improve the appearance of damaged teeth for our patients.
What Tooth Problems Can Dental Bonding Correct?
Dental bonding can mend decayed, cracked, or chipped teeth, cover unattractive spaces or gaps between teeth, and help alter the shape of teeth. Dental bonding can also conceal discolored, stained, or yellowed teeth caused by aging, drinking and eating tooth-staining foods and beverages, or general wear and tear.
Who Should Consider Dental Bonding?
Dental bonding is one of the swiftest, hassle-free, and most economical cosmetic dental treatments available. Patients who need or want minor cosmetic changes can avail of a dental bonding procedure.
What Is the Process for Dental Bonding?
Dental bonding procedures are performed using a tooth-colored resin material. They are durable plastics that are applied to the teeth and hardened using a unique curing light. This light helps the material bond firmly to the tooth and gives a beautiful, natural effect.
Dental bonding is a painless process and requires only minimal modification to your existing teeth. Before the application, the teeth will be prepared by lightly etching their surface. A bonding solution is then painted to the surface to keep the plastic resin in place. The resin is molded and contoured and then hardened using laser light. Finally, the material is trimmed and polished. Dental bonding usually requires no anesthesia and takes about 30 to 60 minutes per tooth to accomplish.
How Long Do Dental Bondings Last?
The dental bonding treatment at our office will be customized to your needs and color-matched with your existing natural teeth. With efficient care and maintenance, daily brushing, and regular dental exams, your dental bonding can last approximately three to ten years.
We can perform dental bonding treatments if you have flaws, chips, cracks, or discolored teeth.
Visit us at Dr. Nick's White & Healthy Dentistry at 4010 W. State Street, Tampa, FL 33609, or call us at (813) 445-7162 and schedule an appointment with Dr. Nicholas M. Kavouklis.