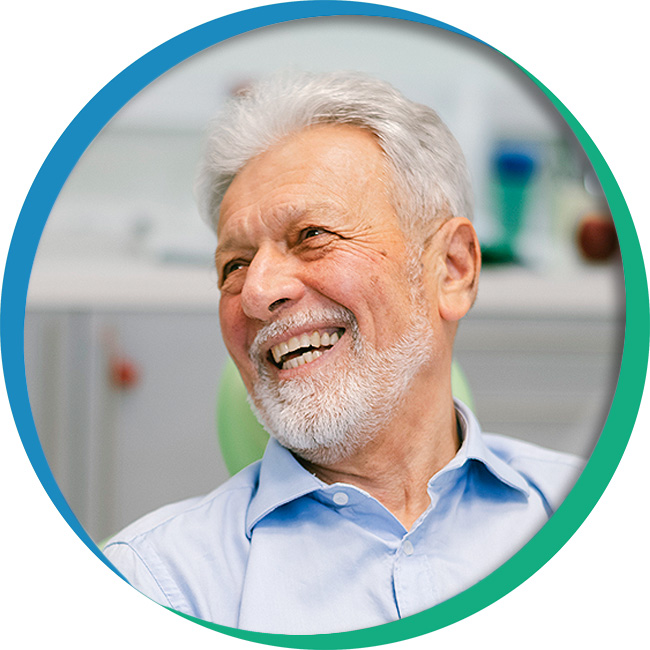 With our incredible new technology, Dr. Nick's White & Healthy Dentistry in Tampa, Florida, can offer our patients with missing teeth an easy way to regain their beautiful smiles back. A dental implant is a tooth restoration option that gives you a new and natural-looking permanent tooth. They will make your smile complete again, besides renewing your self-confidence.
Problems Caused by Missing Teeth
Missing teeth can cause some severe oral issues and also lead to other general problems like: the jaw bone declines due to lack of stimulation through chewing and biting, the shape of your mouth will change; therefore, the neighboring teeth and gums are at risk for infections,  daily activities like speaking and eating can become difficult.
The overall health of your oral cavity is at risk once a tooth goes missing. With a dental implant, all of the above issues can be resolved.
Parts of a Dental Implant
Three parts comprise a dental implant restoration: the implant post, abutment, and dental restoration.
The dental implant is a metal post that is surgically placed into the jaw and allowed to graft through osseointegration. The post is composed of titanium, selected because of its strength and ability to graft with the jaw bone. It is also very weightless and exceptionally durable. The metal post will serve as the missing tooth's root structure. 
This tiny part known as an abutment is connected to the metal implant post on completion of healing. It can take up to a few months for the post to heal and graft with the surrounding bone. After that, the implant is uncovered and the abutment will be screwed or bonded to the titanium metal post. This tiny connector piece will rest on the gum line and will provide support to the prosthetic tooth.
The final segment of the dental implant is the restoration, which can be a crown that resembles your natural teeth and will complete your smile. The dental crown is usually screwed directly onto the abutment. A denture or a dental bridge will be engaged for multiple missing teeth. They can be secured to the abutment by simply clasping them into position, with tiny screws or even cemented into place. We offer dental restorations that are color-shaded to blend effortlessly with your natural teeth.
If you want to know more about dental implants, visit us at Dr. Nick's White & Healthy Dentistry at 4010 W. State Street, Tampa, FL 33609, or call us at (813) 445-7162 and schedule an appointment.