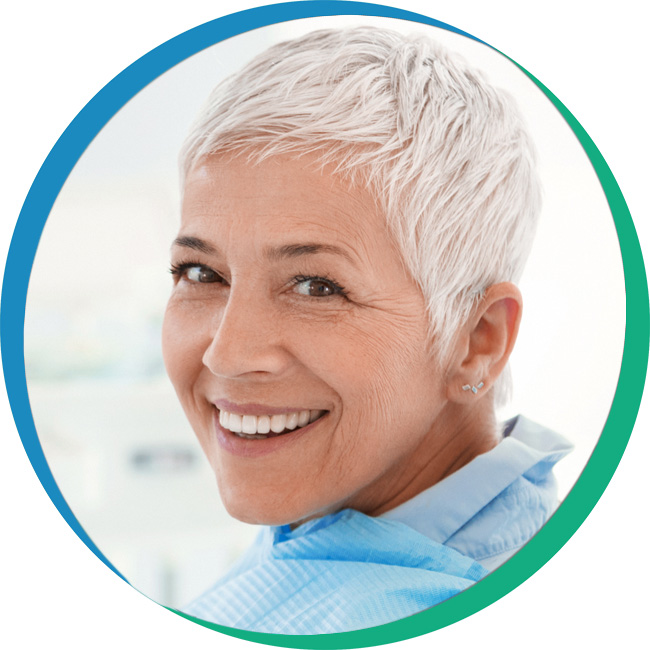 Tooth loss can happen due to several reasons. It may be due to tooth decay, dental injuries, or advanced gum disease. Regardless of how you lost your teeth, our dentist, Dr. Nicholas M. Kavouklis, can fill the gaps with dentures. At our office, Dr. Nick's White & Healthy Dentistry in Tampa, Florida, we use advanced techniques, first-rate biocompatible materials, and years of expertise in restorative dentistry treatments to create your new smile.
What Are Dentures?
A denture is a custom-fabricated set of artificial teeth planned to bring back a patient's full smile after tooth loss. With advancements in dental technology, dentures are being personalized to ensure a comfortable, secure fit. Additionally, they are made to look completely natural without being apparent to anyone around you. 
What Are Full Dentures?
Full dentures, or complete dentures, are removable appliances that can be utilized to replace missing teeth. The artificial teeth are fabricated out of acrylic or porcelain held together by an acrylic pink-colored base. Full dentures help replace all of your missing teeth from the upper and lower arch of your mouth. They are held in place by your natural suction force, or else dental adhesives can be used.
What Are the Benefits of Full Dentures?
By opting for full dentures as the solution to help you regain your complete smile, here are a couple of benefits you can expect: a transformed ability to bite, chew, talk, and smile, increased confidence from a more attractive appearance, improved oral and overall health,  a customized, natural-looking appliance and a long-lasting solution to full tooth loss.
How Can You Get Used to Dentures?
A little adjustment period may be required to get used to your dentures, but as your dental providers, we can advise you on what to expect and help put your mind at ease.
 In the beginning, eating and speaking with your dentures may be a little challenging. Though with a little practice, you will eat your foods with perfect ease. 
How Should You Take Care of Your Dentures?
To help maintain your dentures in good shape, try and follow a dedicated daily cleaning regime. Removing your restoration at night will enable your gums to rest. Storing the dentures safely when not in use will help to maintain their shape and appearance.  
Full dentures can positively affect your life, reinstating your smile and help you get back to your old self.
If you are tired of living life with the inconveniences of missing teeth, visit us at Dr. Nick's White & Healthy Dentistry at 4010 W. State Street, Tampa, FL 33609, or call us at (813) 445-7162 and schedule an appointment to know more about our denture solutions.