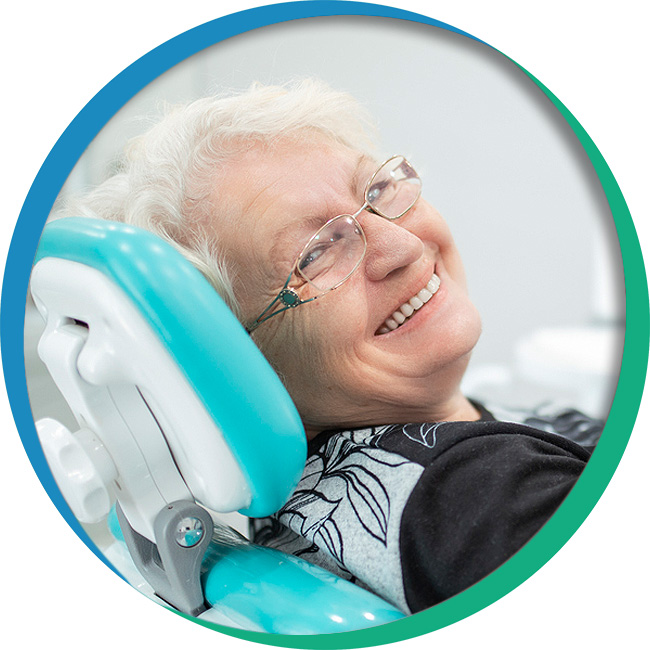 Partial dentures are restorative dental devices that are removable. They help reinstate the structure and function of your jawbone by replacing one or several missing teeth. At Dr. Nick's White & Healthy Dentistry in Tampa, Florida, we provide our patients with modern partial dentures to help restore their smile aesthetics and mouth functions.
What Are Partial Dentures?
Partial dentures, also known as removable dentures, are dental solutions designed to bridge the void created by one or more missing teeth. Unlike conventional bridges, you can wear your removable dentures whenever you want. They are convenient and can be worn while eating or removed before going to bed. Another advantage of partial dentures is that you will not see a visible metal clasp. A healthy tooth supports the partial dentures on either side of the gap and an internal metal framework keeps them in position.
Partial dentures can be worn immediately after any impaired tooth is extracted. And this means you don't have to go without your radiant smile during the healing period. As the gums heal, they may require minor adjustments.
What Are Some Benefits of Partial Dentures?
There are several benefits associated with partial dentures, including: you can determine when you want to wear them, dentures  re-establish your smile,  prevent the movement of neighboring teeth, they help  retain your facial shape. In addition partial dentures offer a natural shape, color, and appearance to your oral cavity.
What Is the Procedure for Placing Partial Dentures?
As a preliminary step, your natural teeth must be returned to a healthy state before planning a partial denture that is stable and fits securely. Once Dr. Nicholas M. Kavouklis is satisfied with the condition of the existing teeth, the impressions of the jawbone are captured and sent to a lab to prepare the denture. Once the final restoration is received, we will make the necessary adjustments for the final fit. We take care to match your prosthetic teeth with the existing natural existing teeth.
What Needs to Be Done as Aftercare?
The patient may take a couple of weeks to get used to the wearing of the partial dentures. If any extra adjustments are needed, they can be carried out in the following weeks of the initial delivery. In the meanwhile, we will give you instructions on caring for the partial denture at home. The dentures should be taken out before going to sleep and kept in a rinsing liquid.
If you are looking to replace your missing teeth with partial dentures, visit us at Dr. Nick's White & Healthy Dentistry at 4010 W. State Street, Tampa, FL 33609, or call us at (813) 445-7162 and schedule an appointment with Dr. Nicholas M. Kavouklis.