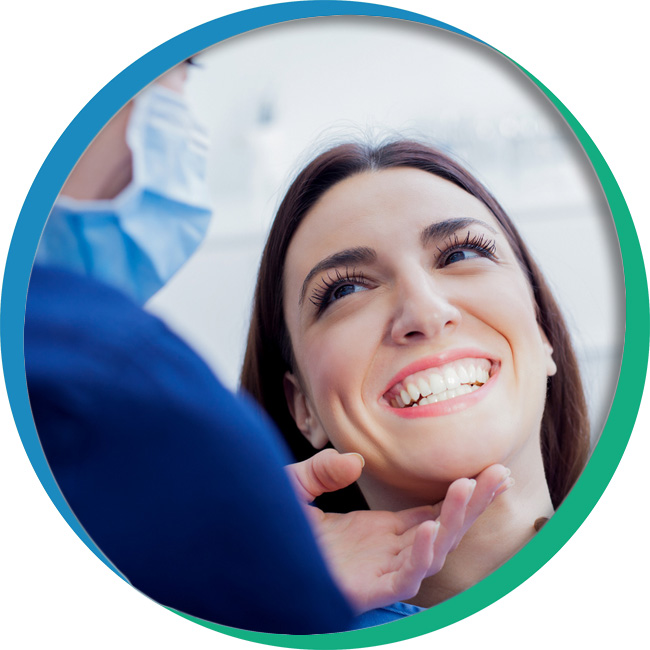 In the United States, gum disease is the leading cause of tooth loss for adults. In the early stages, gum disease is easily reversible with efficient oral hygiene and professional teeth cleaning. However, severe gum ailments need specialized care. 
In addition, recent studies have associated gum disease with severe chronic illnesses such as heart disease, diabetes, osteoporosis, and Alzheimer's. At Dr. Nick's White & Healthy Dentistry in Tampa, Florida, we use periodontal therapy to take a proactive approach to cure gum disease.
Why Gum Health Matters
Healthy gums are vital not only for an attractive smile but also for your overall well-being. At our office, we provide efficient periodontal therapies to ensure your oral health. We employ advanced procedures, like ultrasonic scaling and laser therapy, to gently treat and even reverse the destructive effects of gum disease. With our technology, skills, and gentle methods, we provide periodontal treatments to help you keep your smile healthy, functional, and flawless for years.
What Are the Symptoms of Gum Disease?
The symptoms that could indicate you have an infection include red, bleeding tender gums, swollen gums, persistent foul breath, gums receding from your teeth and loose or shifting teeth.
Periodontal Therapy Procedures
Periodontal therapy includes surgical and non-surgical procedures to reinstate the tissue health that supports the teeth, gums, and bone and prevents tooth loss. They include:
Professional Teeth Cleaning
Teeth cleanings include the removal of tartar and plaque deposits from above and below the gum line of all the teeth. If the gum disease is in its preliminary stage, we may recommend professional cleanings at least twice a year. The cleanings help to manage and prevent the gum disease from progressing to more advanced periodontal disorders.
These deep-cleaning practices are an ideal starting point to control gum disease. Plaque and tartar are extracted from underneath the gum tissues using manual hand scalers or ultrasonic instruments.
In some instances, it becomes crucial to replace lost gum tissues to protect your tooth's roots adequately. This is conducted by taking healthy gum tissue from one section of the mouth and placing it in the deficient areas or using lab-processed synthetic tissue.
Periodontal Laser Treatment
Lasers can provide significant advantages for removing diseased gum tissue, such as minimal discomfort and less gum shrinkage.
Crown Lengthening Surgery
This surgical procedure helps treat conditions in which a tooth structure gets covered by gum and bone tissue. The gums may need to be reduced to uncover the crown for aesthetic reasons such as to make the teeth appear longer and the smile less gummy or to assist in fixing a new dental crown.
Don't let gum disease ruin your health. For more information on our periodontal therapies, visit us at Dr. Nick's White & Healthy Dentistry, at 4010 W. State Street, Tampa, FL 33609, or call us at (813) 445-7162 to schedule an appointment.