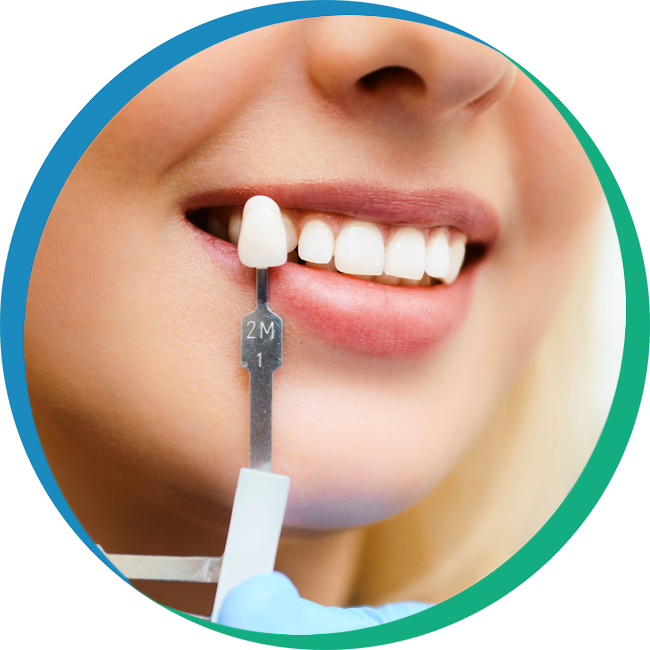 If you have a damaged or structurally unsound tooth that is causing a distraction to the functioning and aesthetics of your smile, a porcelain crown can be an excellent solution. It only requires two visits to Dr. Nick's White & Healthy Dentistry in Florida. Our dentist, Dr. Nicholas M. Kavouklis, can help design and place your porcelain crown and beautifully revitalize your smile.
Who Would Require Porcelain Crowns
You may opt to have an all-porcelain crown if you: want to replace an all-metal crown, need to restore a decayed, cracked, or broken tooth, require a crown following a root canal procedure, and need a crown as part of an implant restoration. In addition, patients allergic to gold or any other metals are suited to receive a porcelain crown.
Benefits of Porcelain Crowns
If the tooth is cracked or discolored, a porcelain crown will take care of the problem. The placement of a porcelain crown, also called a cap, is employed in both cosmetic and general dentistry fields to solve tooth problems for patients. 
A porcelain crown delivers the following benefits:  natural, life-like appearance, radiant color layering, additional strength and protection, a metal-free restorative solution, a safe, biocompatible solution for reinstating your smile
What Is the Process For Dental Crown?
The process for a porcelain crown involves two dental visits. During the first visit, Dr. Nicholas M. Kavouklis will examine your affected tooth and take X-rays. This will help in detecting potential issues before going ahead with the process. If the tooth is infected, a root canal treatment may have to be performed before securing a porcelain crown.
Next, the tooth and the adjacent soft tissue will be numbed so you won't feel any pain or discomfort. The tooth will then be contoured on the sides and the chewing surface to make space for the porcelain crown placement. Once this is concluded, your tooth's impression will be taken to create the customized crown. While you wait for the permanent restoration, you will be secured with a provisional one.
The provisional crown will be removed during the final appointment, and the permanent restoration will be attached to your mouth. We will systematically check the crown's fit to make sure it's comfortable, and then the crown will be cemented into place.
How to Care for Crowns?
The porcelain crowns should be taken care of similar to your natural teeth by following a regular oral hygiene regime. To make sure your crowns last long, refrain from hard candies, crunchy snacks, and other foods that put too much pressure on your restoration.
If you want to know more about porcelain crowns, visit us at Dr. Nick's White & Healthy Dentistry at 4010 W. State Street, Tampa, FL 33609, or call us at (813) 445-7162 and schedule an appointment.