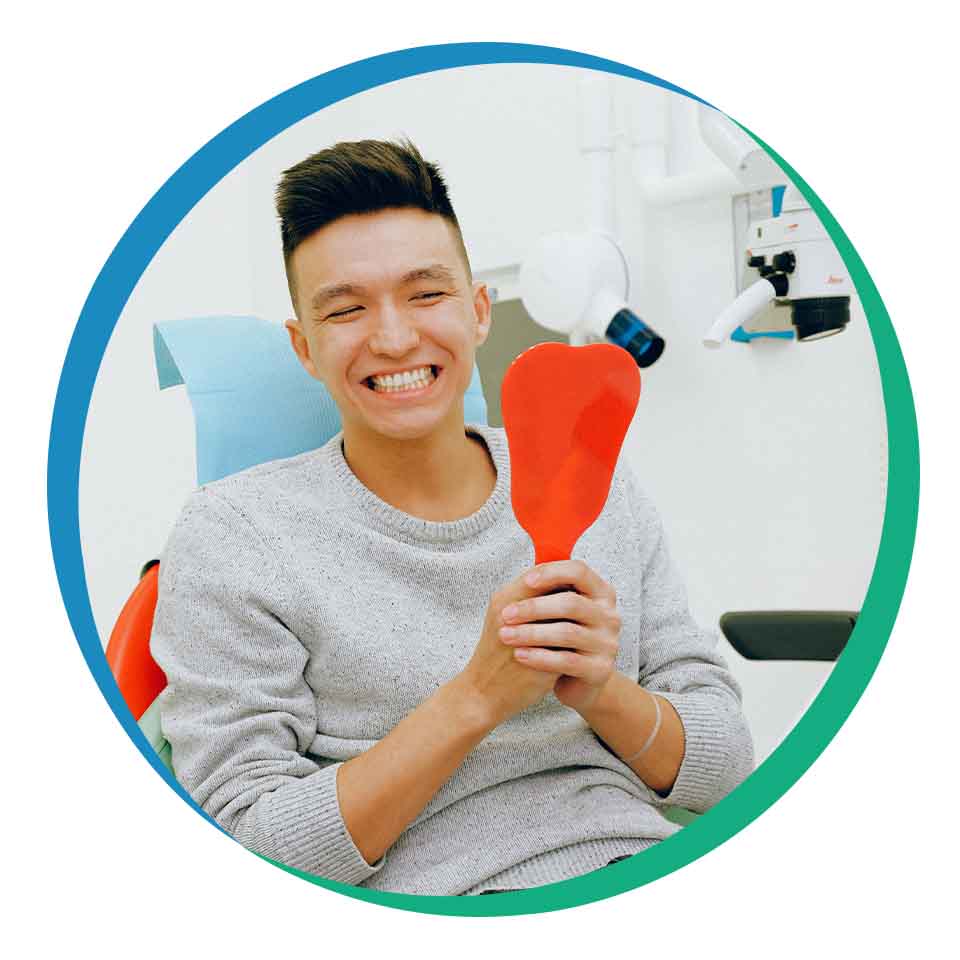 The main focus of restorative dentistry services is to repair and restore your teeth to that point where your mouth is at its optimum level of appearance and function. At Dr. Nick's White & Healthy Dentistry in Tampa, Florida, we provide a wide range of restorative procedures to help our patients achieve their smile goals and regain their mouth functions.
What Is the Aim of Restorative Dentistry?
Restorative dentistry services are intended to preserve the health of your natural teeth as much as possible. Procedures like root canals are always preferred to more invasive solutions like dental implants and bridges. When a significant amount of gum tissue is missing or tooth decay is present, it's possible to restore and rebuild the missing tissue. The earlier the restoration treatments start, the better will be the results. Regardless of the extent of tooth damage, several types of restoration procedures can help you regain your usual and functional smile once again.
Restorative Procedures at Our Office
Dental fillings will help restore the tooth by filling holes created by decay and cavities. Broken, chipped, and decayed teeth can also be renovated with fillings.
This restorative procedure will cure severe tooth decay or damage that cannot be repaired with a standard filling. The root canal procedure will remove all damaged material, replace it with a medicated material, and fortify the tooth with a dental crown.
They are dental restorations used to safeguard teeth that have undergone a root canal procedure, and they may also be utilized to protect cracked, broken, or otherwise impaired teeth.
Bridges are used to replace either single teeth or a small row of teeth. They are removable or fixed in place, based on your needs.
Dental implants are advanced restorations that replace the entire tooth, including the root system. Instead of natural roots, dental implants have metal roots that are implanted in the jawbone.
Dentures are prosthetic teeth that can re-establish an entire arch of teeth or a few missing ones in the mouth. They can be fabricated based on individual specifications and needs. Dentures help resolve multiple problems like sunken facial appearance, diet restrictions, and many more caused by missing teeth.
Periodontal therapy aims to restore diseased gum tissues to good health. Periodontal disease can quickly spread from the gums to the bone that supports the teeth and may even result in tooth loss. We use effective therapies like scaling and root planing, gum grafting, and periodontal laser cleanings to treat them.  
Dr. Nicholas M. Kavouklis can help provide solutions that will improve your oral health while transforming your smile. Visit us at Dr. Nick's White & Healthy Dentistry at 4010 W. State Street, Tampa, FL 33609, or call us at (813) 445-7162 and schedule an appointment.