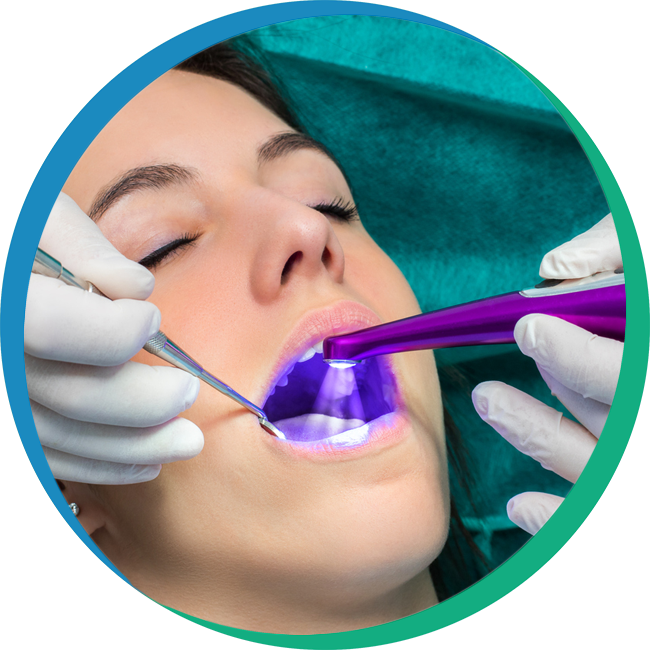 A substantial amount of all tooth decay accumulates on the chewing surfaces of the molars. These surfaces can be challenging or even impossible to clean efficiently because the molar teeth are topped with hollows and fissures where bacteria and food particles can get trapped.
Harmful decay can pose a problem for children whose brushing habits are not yet well established. But adults also often suffer from the effects of decay on their molars. One of the best methods to prevent this decay is with dental sealants, which can be quickly and easily applied during an appointment at our dental office, Dr. Nick's White & Healthy Dentistry, in Tampa, Florida.
Who Would Need Dental Sealants
Dental sealants are used for both children's primary and adult teeth. People who would need sealants are: children still having their baby teeth, pre-teens and teens who are getting their permanent teeth and adults who want to safeguard their teeth.
Procedure for Dental Sealants
During your sealant procedure, our dentist, Dr. Nicholas M. Kavouklis, will first examine your teeth to look for decay and cavities. These must be addressed before proceeding with the sealant application. 
Next, the surfaces to be safeguarded will be thoroughly cleaned and prepared, using a mildly acidic solution to roughen the surface. This is done to enable the sealant to bond firmly. 
After rinsing and drying, the liquid sealant is painted onto the teeth and then hardened with the assistance of a curing light. The complete process usually takes from five to 45 minutes, based on the number of teeth to be sealed.
Benefits of Dental Sealants
Dental sealants smeared to the surfaces of molars have numerous benefits, including:
The teeth are sealed against food and bacterial buildups.
Hollows and fissures of the chewing surface of molars are filled, creating a new, smoother surface that is easier to clean.
The sealants last for up to ten years as an exceptionally effective defense against decay.
While dental sealants are a valuable tool, they are no substitute for brushing and flossing or regular dental cleanings. Preventive dental care is the most crucial factor in keeping your teeth healthy.
If you would like to schedule an appointment for dental sealants, visit us at Dr. Nick's White & Healthy Dentistry at 4010 W. State Street, Tampa, FL 33609, or call us at (813) 445-7162 and schedule an appointment.